Landscaper continues to advertise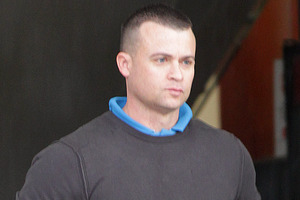 A landscaper who ripped off clients by taking thousands of dollars in deposits without completing jobs is still advertising for work.
Guy Silcock, 33, was convicted in the North Shore District Court on four charges of obtaining a total $4258 by deception.
Another charge, in which the victim claimed to have lost $8000, was withdrawn as part of a plea bargain with police.
The Herald on Sunday spoke to people who said they had complained to police but charges were not laid.
Court documents revealed that Silcock ran a landscaping company called Guy's Landscaping.
His offending involved taking cash deposits then failing to show up on start dates, blaming subcontractors. The most money he obtained was $1858 and the least was $200.
Sarah Fyfe, 51, hired Silcock last January to do landscape and drainage work at her Remuera property.
She paid a 50 per cent cash deposit of $1858 but asked for it back when he failed to show up several times.
Fyfe said: "I am pleased hehas been found guilty of something but I don't think it will stop him," Fyfe said.
"He is still advertising. I tried to get the ad pulled."
The owners of Brustics, a wholesaler and retailer in landscaping equipment, said they also fell victim to Silcock.
Linda Harrison claimed that Silcock bought almost $3000 of fencing panels using a dud cheque.
He allegedly told them his sick father would wire money from Britain to pay the bill.
Harrison said that didn't happen so they went to police, however charges have not been laid. "It seems to me he is such a slick liar. Nothing he says you can trust," Harrison said.
Silcock, who is still advertising his services in community newspapers, told the Herald on Sunday he had been harassed by some of his clients and feared for his safety.
He said he had been in business for seven years and had completed about 600 jobs.
"There were 596 that went smooth as," Silcock said.
His lawyer, Johan Schlebusch, said Silcock had not managed his business well. "The charges are not a reflection of what business has been over the past few years."
Silcock will be sentenced next month.