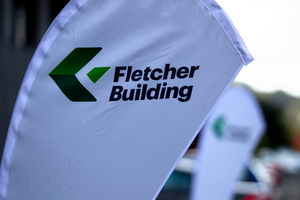 New Zealand shares rose yesterday, pushing the NZX 50 Index to a new five-year high, as expectations of a pickup in building activity lifted companies such as Fletcher Building, Steel & Tube Holdings and Cavalier. PGG Wrightson rose to a 17-month high.
The NZX 50 rose 15.54 points, or 0.4 per cent, to 4119.08, the highest since November 2008. Within the index, 27 stocks rose, 19 fell and four were unchanged. Turnover was $103.8 million.
Fletcher Building, the biggest company on the exchange, gained 2.6 per cent to $8.67, the highest since June last year.
The nation's biggest construction and building materials firm has gained amid signs of life returning in the Australian home building market. Figures yesterday showed building approvals across the Tasman in November were up 13.2 per cent from a year earlier.
"There's a lot of expectation of improved residential activity in Australia, which has been a bit rough," said Shane Solly, portfolio manager at Mint Asset Management.
Investors were also been drawn to the stock market in search of yield in the face of low returns on offer from fixed income, he said.
Steel & Tube, which sells steel building materials, gained 0.8 per cent to $2.43, Cavalier, the carpet maker, rose 1.8 per cent to $1.68.
Fast-food chain operator Restaurant Brands rose 1.8 per cent to $2.85, leading gains among stocks with relatively high dividend yields.
The company has a dividend yield of 8.68 per cent.
TrustPower, which has a dividend yield of 7.2 per cent, rose 1.4 per cent to $8.50.
"In the global beauty contest New Zealand still rates reasonably well," Solly said. "Versus fixed interest, equities look pretty attractive."
Wrightson rose 4.3 per cent to 49c, helped by renewed optimism in the farming sector and the publicity from Fonterra's sale of units last year.
Figures yesterday showed New Zealand's commodity export prices rose for the fifth straight month in December.
Pumpkin Patch, the children's clothing chain, rose about 3 per cent to $1.39, the highest since December 12.
OceanaGold, operator of the Macraes gold field, fell 3.8 per cent to $3.30, the biggest percentage drop on the NZX 50.
Nuplex Industries led manufacturers lower, falling 1.3 per cent to $3.16 as the New Zealand dollar rose back above US84c, eroding the value of overseas sales.
Skellerup Holdings fell 1.2 per cent to $1.61. Rakon fell 2.7 per cent to 36c.