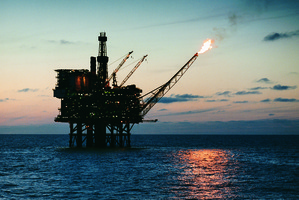 Oil prices have declined amid doubts that an 11th-hour deal on the "fiscal cliff" crisis could be reached by a rapidly approaching end-of-year deadline.
New York's main contract, West Texas Intermediate for February delivery, fell 11c cents to settle at US$90.87 a barrel.
Brent North Sea crude for February delivery was down 27c to US$110.80 a barrel in London trade.
Crude oil prices were "being taken down on what appears to be the growing eventuality that the US is going to go over the fiscal cliff," said analyst John Kilduff of Again Capital.
Experts warn the "fiscal cliff" could take the US into recession, hurting demand for oil in the world's biggest consumer of crude.
- AAP