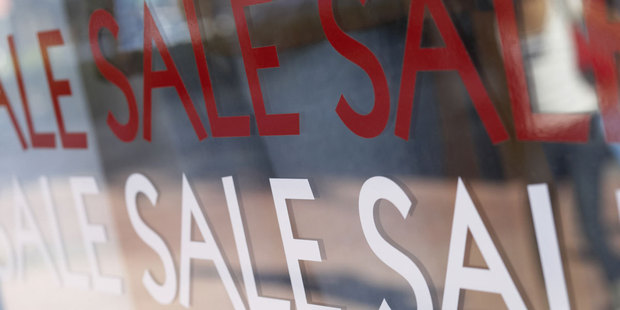 New Zealanders are getting better at tackling debt and spending within their means, according to survey results.
The Commission for Financial Literacy and Retirement Income has just released its latest six-monthly index, which tracks changes in kiwis' financial behaviours.
An online survey of 1000 New Zealanders last month found people are generally paying down their non-mortgage debt faster and smarter than a year ago.
The results showed 92 per cent of kiwis were now paying off their retail purchase agreements in full within the interest-free period, up from 85 per cent last November.
Similarly, the number of people paying more off their personal loan than required has risen from 30 to 39 per cent.
And 54 per cent said they earned more than they spent over the last three months, up from 50 per cent in November 2011.
Retirement Commissioner Diana Crossan said she hoped the results were a sign that a permanent shift was happening in New Zealanders' attitudes towards debt.
"Whether times are good or bad, paying off debt should be a priority - especially when it is dumb debt - that is, high interest debt that could have been avoided.
"It's great that people see the benefit of paying off debt within interest-free periods because paying interest really is a waste of hard-earned money."
Spending less than earnings was a key behaviour in getting ahead financially, she said.
"If you're spending more than you earn you're always going to be moving backwards rather than forward.
"I'd urge everyone to live in the black and spend less than they earn."
Crossan said the challenging economic times appeared to have had a silver lining.
"There seems to be a much healthier attitude among Kiwis towards dumb debt. More people understand that it's not a good idea to buy things that decrease in value."
BNZ chief executive Andrew Thorburn last month expressed a different view on recent behavioural changes.
He told nzherald.co.nz better attitudes towards saving and debt were merely being driven by fear and would not last.
"I don't think there's a culture shift happening," he said.
"The reason people are saving more at the moment is because of fear rather than incentives."
When things improve in the local and global economy, kiwis will go back to bad habits, he thought.
The latest Financial Behaviour Index survey was conducted by Colmar Brunton, which interviewed 1001 people aged 18 years and over online, between October 31 and November 19.
Results have a maximum sampling error of +/- 3.1 percentage points at the 95 per cent confidence interval.