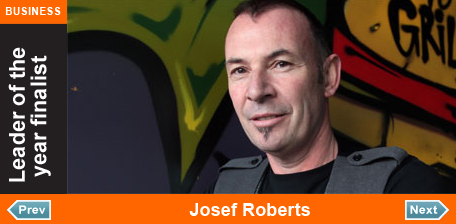 We'll be running our nominees for Business leader of the year over the next three days with the winner featured in the Weekend Herald. Let us know who you think deserves the award at business@nzherald.co.nz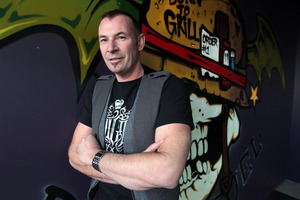 It's been a good year for NZX-listed fast food operator BurgerFuel.
The Auckland-based company has opened new stores in Iraq, Dubai, Saudi Arabia and New Zealand and signed new licensing agreements in Libya, Qatar and Kuwait.
BurgerFuel doubled its profits to $454,356 in the firm's half-year result, announced last month.
Most importantly, its shares have had a dream run this year - rising 151 per cent from 53c in January to $1.33 yesterday.
It's been a long wait for BurgerFuel investors who bought shares for $1 a piece at the time of the company's 2007 initial public offering, but they've finally seen a return on their investment.
Chief executive Josef Roberts, who made millions out of bringing Red Bull to Australasia in the late 1990s, has lead the company into profitability and its global expansion into the Middle East.
"So long as people are eating our burgers and our franchisees are making money, we've got a viable model," Roberts said in May.
At that time he said the company was eyeing making a move into China.
"There's no doubt that China is moving in a certain direction with a growing middle class market, and those are the kind of countries we're interested in."