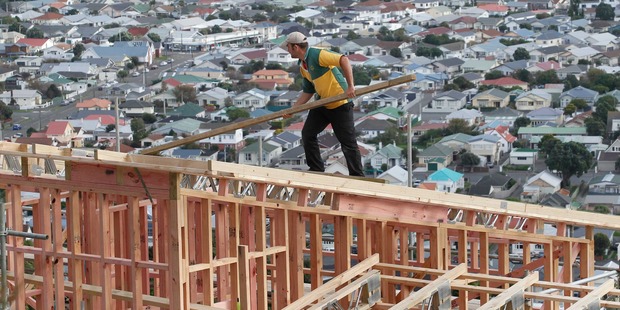 The number of New Zealand house consents granted in October was the highest for any month in more than four years, according to figures out today.
Statistics New Zealand data showed 1,639 new houses were consented last month, the most since May 2008.
Compared to a year ago the number of new house consents has increased by 32 per cent, said industry and labour statistics manager Blair Cardno.
"There is a clear trend over the last 19 months, which shows an increase in new houses, both including and excluding apartments."
New houses, excluding apartments, were up 28 per cent on last year to 1,471.
A total of 168 new apartments were consented, 89 more than a year ago, and 129 of these were retirement village units.
Canterbury led the increase in new houses, up by 122 from last year.
Compared with September 2012, the seasonally adjusted number of new houses (including apartments) decreased by 1.5 per cent.
Excluding apartments, the seasonally adjusted number of new houses decreased 2 per cent.
Earthquake-related building consents in Canterbury totalled $52 million in October 2012.
Non-residential building consents valued $392 million last month, up 42 per cent compared with October 2011.
Data for building consents is obtained from all territorial authorities in New Zealand.
- nzherald.co.nz