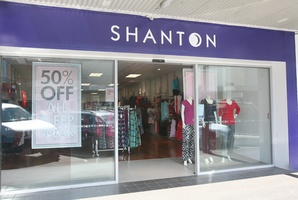 The receivers of the Shanton chain of women's fashion stores, which went into receivership last month, say they have secured a conditional sale agreement for the business with a New Zealand-based firm.
Receiver Anthony Harris said the agreement had been reached with Shanton Fashions, which according to the Companies Office was incorporated on Wednesday.
The sale was conditional on the buyer being able to secure the 39 retail stores by successfully negotiating terms with existing landlords.
Harris said staff holiday entitlements would be paid in full and gift vouchers honoured.
"Sale details are confidential and no further comment will be made by the parties pending conclusion of the transaction," he said.
The Companies Office website says Shanton Fashions' sole director is Mandeep Pala. The company is 80 per cent owned by Pala Petrochem with Inderjit Luthera holding the remaining shares.