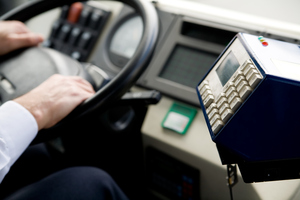 A bus driver who told her boss where to stick her job has been awarded $10,000 after she was unjustifiably dismissed.
In her decision, Employment Relations Authority (ERA) member Michele Ryan said Cazna Waaka had been working for Wellington's Valley Flyer bus company for 13 years.
In January, Ms Waaka was working a morning shift when she learned a member of her whanau had passed away so she planned to take the afternoon and the next two days off to attend the tangi.
Prior to arriving at Waterloo Depot, Ms Waka picked up her two children because their father was unable to look after them that day.
She left them in the bus as she went to the office to discuss getting time off.
As she did, regional operations manager Lori Bradley noticed the two children in the bus with the engine running.
Ms Bradley asked why the children were left unattended in a running bus, to which Ms Waaka responded: "who else is supposed to look after my children then, eh?".
According to Ms Waaka, she tried to explain her situation but Ms Bradley cut her off and said: "that's not my problem, find someone else to look after your children or stay home and I want an incident report."
Ms Waaka said that Ms Bradley told her to go home, to which she responded: "you can stick your job up your f****** a***."
The company claimed that this comment effectively nullified her contract because it indicated she no longer intended to be bound by her employment agreement.
Ms Waaka was sacked immediately without any employment investigation.
She explained to the ERA that frustration got the better of her.
Ms Ryan found that had the company sought an explanation from Ms Waaka it would likely have been "abundantly clear" that she did not intend to terminate her employment.
"In all the circumstances I find that Ms Waaka was unjustifiably dismissed and has a personal grievance."
Despite Ms Waaka's comments being "extremely inappropriate", she ordered Valley Flyer to pay Ms Waaka $8000 as compensation for her dismissal, with the sum reduced by 50 per cent to reflect her contribution to the situation.
She ordered the company to pay her a further $6000 as compensation for the distress she was caused.
- APNZ