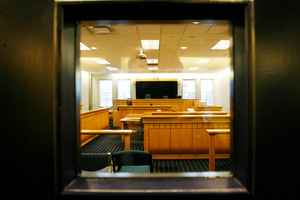 A falling out between executives at Greymouth Petroleum has ended up in the High Court where two shareholders are seeking an order for a minority owner to sell his stake in the company.
Relations became strained between the oil and gas producer's chairman and chief executive Mark Dunphy and chief operating officer John Sturgess more than two years ago.
Dunphy - whose interests own 52 per cent of the company - has alleged that Sturgess acted negligently in his roles as a director and executive. These and other concerns led to Sturgess being issued with a notice of suspension from the company in February last year.
Dunphy was supported in his complaints by Auckland investor Peter Masfen, who holds a 34 per cent stake in the firm. The pair are now attempting to severe ties with Sturgess, who owns the remaining 14 per cent of the company's shares and, in turn, has alleged his notice of suspension was unlawful and unauthorised.
In proceedings yesterday Dunphy and Masfen are seeking a court order for Sturgess to sell his stake. They said that they have provided "flexible sale alternatives" including a market tender of his stake or an initial public offering of the shares.
Sturgess is seeking a court-order sale of 100 per cent of Greymouth Petroleum as the best way for him to sell his shares.