Aroha founder diversifying and aiming to grow export markets.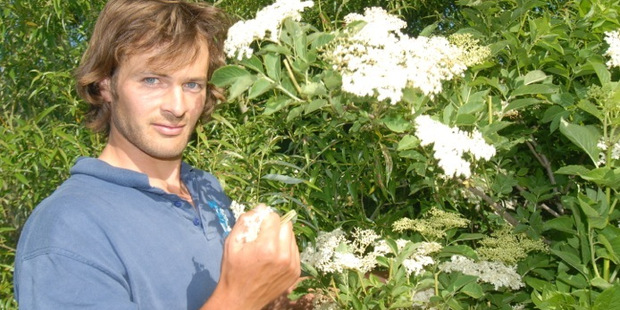 Aroha Drinks founder Mark Dillon says that after growing up on a farm, an office job was never going to be sustainable.
The University of Otago marketing graduate, went "chef-ing" around Europe and discovered a nice elderflower fruit drink. He thought about importing it to New Zealand then remembered that his mother had been making an elderflower syrup for years at the family farm in Canterbury.
Dillon was working in brand management in Auckland when he scored his first client, Moore Wilson in Wellington, for his elderflower cordial. Then there was a small story on the drink in Cuisine magazine.
"That's what gave me the motivation to give up the day job," he said.
He set up Aroha Drinks in November 2007 and has now launched a sparkling range with flavours such as Elderflower Blackcurrant.
The Christ's College old boy was also fortunate at the time he started to be on the same cricket team as Mark Ellis and some other Southlanders, so he talked to the Charlie's and Phoenix Organics co-owner about the drinks industry.
Five years on, Dillon is diversifying, with cordials in quince and lime, wild rosehip, rhubarb and gooseberry - made mainly from locally sourced ingredients. "The quince is from a farm in North Canterbury, the gooseberries from Otaki, the rhubarb from Katikati."
Dillon, based in Riccarton, contracts the bottling to Harrington's Breweries in Christchurch.
"There's great infrastructure in the industry. It's perfect in terms of being able to keep the team lean," he said.
The entrepreneur recently spent six weeks in South America. "I did not have my computer with me. I used internet cafes to check in and communicate."
Dillon, who comes up with the recipes, is working on another range of drinks. "There is nothing complicated about them - they are Grandma-inspired."
He does not use preservatives but pasteurises the drinks, giving them a shelf-life of 18 months to two years.
"There are things about it that I really enjoy. For example, creating a physical, tangible product, rather than doing paperwork," he said.
The Christchurch earthquake was a challlenge. Harrington's lost power at one stage and a batch of his drinks exploded. When Christchurch's CBD became a red zone, he also lost 13 or 14 retailers, the core of his market in the city.
Aroha Drinks sells in New World supermarkets, mainly in the South Island, and at a number stores in the North Island. In Auckland the range is in Farro Fresh, La Cigale and cafes such as Didas Food Store.
The company's export market is growing. The brand has been exported to the United Arab Emirates for the past three years, and is also sold in Singapore and Hong Kong. Early next year Aroha will be starting up in Sydney and Melbourne.
The drink-maker, which has annual turnover of about $400,000, recently hired a British immigrant, Stacey Kennedy, based in Wellington. She will help manage the Foodstuffs relationship and Dillon is also hoping her British beverage contacts will help take the brand to Britain.

Best achievement
It's always exciting when people come on board from overseas. It symbolises that the appeal in the drink is as broad in scope as I had hoped.
Top tip
The whole thing is about trying to be unique and different. If you do something too normal it's easy to get missed. Today people are looking for something extraordinary.