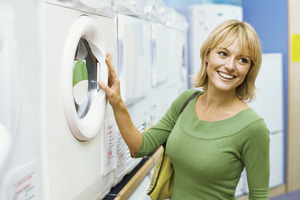 As Haier's shareholding in Fisher & Paykel Appliances edges up, investors have cause to ponder the performance of the New Zealand company's far larger competitor in the United States, Whirlpool.
The Michigan-based firm's share price has gained 75 per cent since June without the benefit of a takeover offer.
Whirlpool shares have traded in a US$45.22 to US$97.96 range over the past 52 weeks and are near the top of the band.
The American manufacturer this week reported a higher-than-expected quarterly profit as it benefited from price increases and improved productivity, and raised its earnings outlook for the year. Just after the result's release, Whirlpool's stock pushed to its highest level since April last year.
Whirlpool, the world's biggest appliance manufacturer, has a joint venture with F&P Appliances.
Tower Investments' Sam Stubbs has said F&P Appliances shares are worth more than $3 each to Haier if the Chinese firm manages to acquire 100 per cent of the firm.
Haier is offering $1.28 a share.
At $1.28, Haier's offer price represents a 71 per cent premium to the pre-offer market price for the Kiwi manufacturer's shares.
F&P Appliances announced yesterday that Haier's shareholding in the company had reached 54.37 per cent.
One senior market participant said: "I suspect F&P Appliances will be another example of New Zealand being the short-sighted seller."
- APNZ