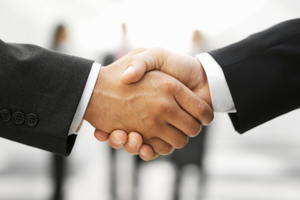 A free trade accord between the United States and Panama will take effect at the end of October.
"Under this comprehensive agreement, Panama will eliminate tariffs and other barriers to US exports, which will promote economic growth, and expand trade between our two countries," US Trade Representative Ron Kirk said yesterday.
The announcement came just weeks after Panamanian President Ricardo Martinelli signed into law intellectual property and patents protections and conflict-resolution mechanisms to allow for the free-trade accord.
The accord, originally negotiated in 2007, will allow US products such as rice and sugar to enter the Panamanian market with gradually reduced tariffs.
Two-thirds of US trade passes through the Panama Canal. Sales of US goods to Panama in 2010 totalled more than US$8.2 billion ($10 billion). The US sees this rising to more than US$20 billion.

- AFP