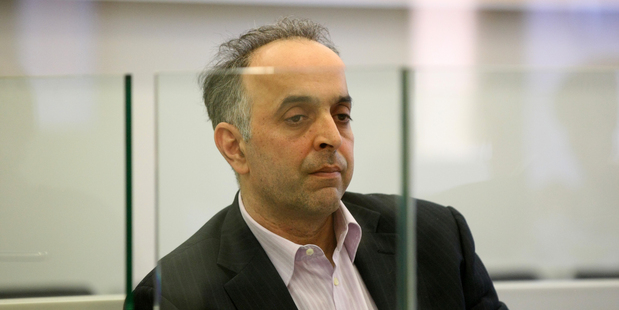 An alleged conman offered a senior lawyer at one of the country's most prestigious law firms a position on the board of his casino company and introduced him to rugby star Jonah Lomu.
Loizos Michaels has denied 31 Serious Fraud Office charges relating to $3 million worth of alleged deception.
Michaels employed solicitor Graeme Hall - a partner at law firm Buddle Findlay - and later introduced him to Lomu.
Mr Hall told the Auckland District Court today that he acted for Michaels' in-laws and Michaels paid part of the bill in cash.
He described the $6000 cash payment as "novel''.
Michaels later approached him about a casino company.
He said Michaels spoke of connections to a casino company in Macau, and Buddle Findlay helped him set up a company called New Zealand Casino Services.
"He informed me he was going to establish a casino here in Auckland ... From memory there was also a discussion about taking over the SkyCity Casino,'' Mr Hall said.
He said there was some discussion about him becoming a director of the casino company.
"At that stage I said two things. One: I couldn't accept such an appointment because I didn't have enough information about it and two: Any appointment to a directorship would need to be approved by my firm.''
A short time later he got an email from former Christchurch Casino chief executive Stephen Lyttelton who was then working for Michaels after being promised a $12 million salary.
Mr Lyttelton congratulated Mr Hall on his appointment to the casino company board. Mr Hall told the court that he replied that Michaels had "jumped the gun''.
The Crown says Mr Lyttelton was persuaded to hand over hundreds of thousands of dollars to Michaels after being told the money would be invested in companies.
Mr Hall also gave evidence about a meeting with Michaels in Ponsonby Rd.
Mr Hall said Michaels told him he wanted to open a Greek restaurant and then introduced him to Lomu.
Under cross-examination from Michaels' lawyer Peter Kaye, Mr Hall confirmed that he was never directly instructed by Michaels on the casino venture but understood Michaels was involved.
"The casino, I would have to say struck me as a wild proposition but he had Mr Lyttelton in tow which gave it legitimacy.''
He said Buddle-Findlay never got paid for the work.
- APNZ