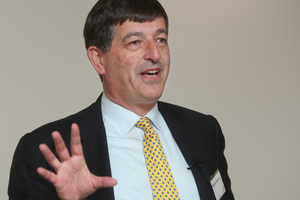 Receivership specialist Michael Stiassny is joining the board of insurer Tower at a time when its ownership and strategy is a moveable feast due to the breakup of shareholder Guinness Peat Group.
Stiassny said the company was looking for some board members and he had experience in changing and helping things come to conclusions.
He referred comment on the company's strategic review to executives.
Stiassny is chairman of Vector and has handled some of the most high profile receiverships in New Zealand as a partner of KordaMentha and before that at Ferrier Hodgson.
Stiassny will be an independent director on the boards of Tower and Tower Capital. The Tower board has seven members of which three are independent.
In September the company said it was considering a number of proposals with interested parties after completing a strategic review with adviser Goldman Sachs.
Group managing director Rob Flannagan said the company was considering changing its business structure and it wanted to make sure that policyholders were not affected.
He signalled an outcome to the process by February next year.
Tower's 33 per cent shareholder Guinness Peat Group is in wind-up mode and most of its investments are being sold. GPG valued its investment in Tower at £83 million when it reported earnings for the six months to June 30, 2012.
Shares in Tower closed up 1c yesterday at $1.76.