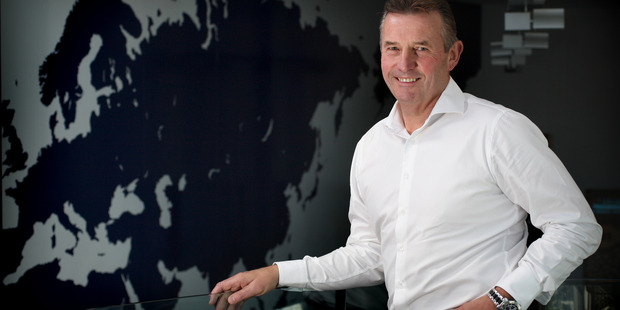 Mainfreight boss Don Braid has some advice for New Zealand firms contemplating making a move into China - choose your local partners carefully, maintain a presence in the country and "be careful with your brand".
Addressing the China Business Summit, Braid revealed that the Auckland-based, international logistics operator's brand had been "pinched" twice in the Chinese market.
Yesterday, he said such brand hijackings were just a part of doing business on the international stage.
"We've got to vigorously fight for our brand," Braid said. "All they're trying to do is either trade off our brand or use it as a means for us to pay them money to get it back."
Braid said the problem had been sorted out in China as Mainfreight had been able to prove "first right of use".
But its brand had also been stolen in Singapore and there was trouble brewing in the Philippines, where the company did not yet have a presence, he said.
The issue was yet to be rectified in those countries.
Braid told the summit that it took "commitment, courage, time, effort and respect" to break into China.
Mainfreight has been building up its presence in that country for more than a decade since entering in the late 1990s through a joint venture.
The company operates 10 branches across China in cities including Qingdao, Tianjin, Xiamen, Guangzhou, Shenzhen, Shanghai and Chengdu.
Braid said maintaining a presence on the ground in China was crucial for brand protection. "You need to be there and take the best advice within the country to protect your brand."
At the summit Fonterra chief executive Theo Spierings outlined the risks to the dairy giant's brand in China.
"We have conducted an investigation and we have seen more than 100 instances of [Chinese firms] claiming New Zealand-ness or using our [Fonterra's] colours," Spierings said. But he said the Chinese regulatory environment was quickly catching up with the West's.
Christchurch-based food manufacturer Cookie Time has also been fighting a Chinese firm's attempt to use its brand.
Earlier this year the company said it had opposed Qingdao Chengze Trade Co's application to use the Cookie Time logo in China, but it may be two years before its case is heard.

Special report
The Business Herald this week examines the investment relationship with China.
Tomorrow: Chinese investors and real estate.