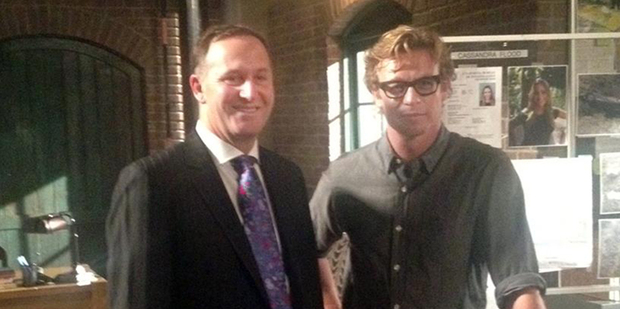 SPRING FORWARD
"Spring Break" is a big thing in the US, with young people in particular fleeing home in pursuit of excitement.
The idea seems be catching on among New Zealand politicians, many of whom are using the spring adjournment to travel abroad - all to advance the nation's interests, of course. Most notice has been paid to John Key's trip to Hollywood to woo the movie moguls. His deputy and Finance Minister Bill English is off on a tour of European financial capitals, hoping to work out what they're up to over there.
This leaves the nation in the hands of Gerry Brownlee, who will be praying he gets no briefings from the intelligence services while he's in charge.
Meanwhile, Communications and Information Technology Minister Amy Adams is in Budapest for a cyber-policy conference, Justice Minister Judith Collins is visiting Australia for meetings with her peers and Tim Groser is elsewhere, talking trade and climate change.
Some backbench MPs are also taking advantage of the two-week break to get away for some hard work. They include Louise Upston and Charles Chauvel, heading to Darwin for the Australasian Study of Parliament Group annual conference.
But Foreign Affairs Minister Murray McCully is really doing the hard yards. After berating the United Nations for not paying enough attention to small island nations, he is showing he can walk the walk as well as talk the talk, by visiting Jamaica and Cuba.
CARRY ON, CARTELS
Anyone hoping that legislation criminalising cartel behaviour would soon emerge from a select committee after years of debate has had that hope dashed.
The committee looking at the bill has agreed to reopen its consideration of the legislation so the government can use it as a way of bringing shipping and aviation regulation under the Commerce Act.
The move follows Productivity Commission recommendations that the government dump sector-specific legislation. Untangling the Gordian knot of agreements in shipping and aviation could take much longer than the March 2013 deadline the committee has now been set.
This, in turn, will mean an even longer wait for those who are unhappy with the Government's current position on the treatment of cartel behaviour.
FISCAL FEARS
The Serious Fraud Office has highlighted two recent surveys which found 97 per cent of people agreed the office was helping bring integrity to financial markets, and 66 per cent agreed it did a good job of bringing offenders to account.
But digging deeper into the numbers exposes the public's disquiet about markets and investments in general. Only 53 per cent believed New Zealand was a safe place to invest and only 42 per cent believed the country was largely free of serious corruption. It seems market players and regulators still have a way to go in convincing "mums and dads" it's safe to hand over their money.
ON YER BIKE
Sign of the times: In Italy, home of Ferrari and Fiat, sales of bicycles last year outnumbered cars for the first time since the end of World War II. The Telegraph reports that Italians bought 1.75 million bikes last year, compared with 1.748 million motor vehicles.
As well as sharing the woes of other eurozone nations, Italians pay a hefty price when they top up the tank - petrol prices have hit €2 ($3.13) a litre.
RIGHT-THINKING
Sometimes politics is the triumph of hope over experience, and a gathering of free-thinkers at this weekend's Liberty Conference in Auckland, organised by the Libertarianz Party, seems a case in point.
Libertarianz Party Leader Richard McGrath is hoping for a "political game changer" from the conference, resulting in the launch of a nationwide party to contest local body elections, and presumably a new libertarian vehicle to contest the next general election.
Conventional wisdom is that Act is a dead duck, which should create an opening in the political marketplace. But the libertarian movement in New Zealand has always been fraught with infighting. Act had the advantage of being launched by political heavyweights, which brought in serious money and ardent activists.
It was also willing to compromise on some issues which many who gravitate towards the Libertarianz Party regard as fundamental truths.
VANISHING HIGHWAYS
With a stroke of a pen, 50km of state highway in Auckland is disappearing. No, not physically vanishing, but the roads' designation as official highways is being removed and their ownership and maintenance transferred from the Transport Agency to the Auckland Council.
The biggest change affects the Dairy Flat Highway and the Hibiscus Coast Highway, as the creation of the Northern Gateway toll road as part of State Highway 1 means there is no need to maintain two state highways so close together.