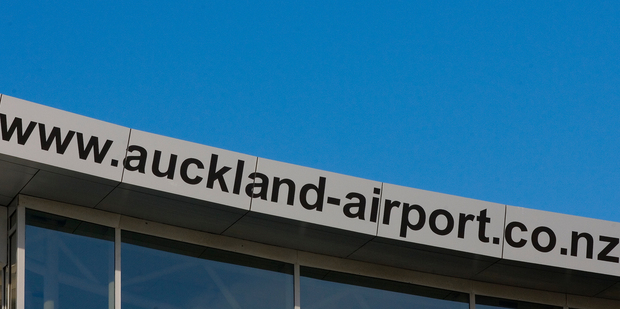 New Zealand shares were mixed yesterday. Warehouse Group was among declining retailers while Fisher & Paykel Healthcare led rising stocks.
The NZX 50 index fell 0.29 points, or 0.01 per cent, to 3809.03. Within the index, 20 shares fell, 19 rose and 11 were unchanged. Turnover was about $88 million.
Warehouse Group shed 3.3 per cent to $2.92. Michael Hill International fell 1.7 per cent to $1.16.
Pumpkin Patch were unchanged on $1.18 after posting a 20 per cent decline in full-year earnings to $10.1 million, meeting its forecast, as "challenging retail conditions" in all markets squeezed margins.
Postie Plus Group was unchanged on 24c. The clothing chain reported a full-year loss of $183,000 after costs related to the sale of its Babycity business and relocation of marketing and distribution to Auckland. Sales fell to $111 million from $115.7 million a year earlier.
Trade Me was unchanged on $3.98. Neil Graham, founder of New Zealand's biggest road transport company, Mainfreight, is taking on Trade Me with the launch of a new online auction and classified site, Wheedle.co.nz on Monday.
"I don't think anyone will panic - good healthy competition should be welcomed," said Mark Lister, head of private wealth research at Craigs Investment Partners. "The first mover advantage that Trade Me has managed to achieve creates a tough segment to break into - from a consumer's point of view good luck to them."
Mainfreight shares fell 1.6 per cent to $10.20. The stock has gained about 5 per cent this year.
The decline was led by Goodman Fielder, down 6 per cent to 62c.
Contact Energy rose 1.5 per cent to $5.56.
"Investors are taking a more favourable view on Contact's management team - we keep coming away impressed," Lister said. "The market is just giving them more of the credibility tick."
Sky Network rose 0.2 per cent to $5.08.
"Sky looks reasonably well priced - people are looking to seek the stocks that have underperformed and Sky TV is one of them," Lister said.
Shares in Auckland International Airport rose 0.2 per cent to $2.63 after it had its credit rating outlook upgraded to "positive" by rating agency Standard & Poor's due to a smaller-than-expected spending programme to cope with congestion at its domestic terminal. The stock has gained about 5 per cent this year.
"It doesn't make a huge amount of difference from an investor's perspective but no one will complain about a rating upgrade," Lister said.
Telecom, New Zealand's largest company, rose 1 per cent to $2.42. Fletcher Building gained 0.15 per cent to $6.68.
The gainers were led by Fisher & Paykel Healthcare, up 2.7 per cent to $2.23.
Shares in NZAX-listed Chatham Rock Phosphate rocketed 30.5 per cent to 30c, their highest since listing in 2006, after announcing it will seek a further US$10 million ($12 million) in a Toronto Stock Exchange listing in the next three months to support its offshore phosphate mining venture, which Edison Investment Research values at $1.87 a share in a new research report.
BusinessDesk