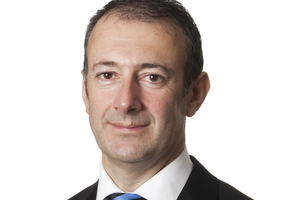 Global institutional investors who attended presentations by Fletcher Building were more worried about Australia's economic outlook than that of New Zealand.
Philip King, investor relations general manager, returned from meeting institutions in Australia and Europe saying the tone of Australasian meetings were more optimistic about New Zealand's prospects.
He attended Auckland, Wellington, Sydney and Melbourne meetings with chief executive Jonathan Ling and Mark Adamson, who takes over on Monday.
"There was a widely held view that New Zealand is improving while Australia remains weak and the key question on the minds of investors was had Australia bottomed yet," King said.
"Obviously with Mark's imminent arrival, interest was high in what he sees as the priorities for Fletcher Building. Mark stressed the need for Fletcher's to make its own luck and look for earnings growth regardless of the cycle," King said.
With chief financial officer Bill Roest, King then went on to a Goldman Sachs investment conference in London and Merrill Lynch conferences in Boston and New York.
"Without a doubt the most common question was around the rebuilding of Canterbury, with investors keen to hear of progress and timeframes for further activity," King said. "They were also keen to hear our take on the Australian economy.
"There is no doubt that with China growth slowing international investors are worried about what this might mean for businesses in Australia."
First NZ Capital analyst Kar Yue Yeo issued an update on the company, saying Australia and New Zealand building cycles look to be at or near their troughs.
New Zealand recovery and growth from Fletcher's Formica should more than offset any weakness from Australia, he said, citing Christchurch work in the next three months.
Yeo has a target price of $7.50 on the shares and said Fletcher stood to gain from the earthquake rebuild and and gradual improvement in other regions of the country.