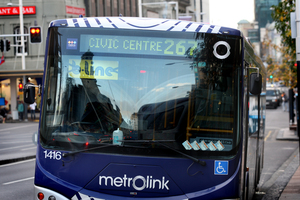 Auckland commuters have been spared major disruption on Monday by a deal offering bus drivers a slightly accelerated set of wage rises.
The Tramways and First unions have lifted notice of a 23-hour strike from Monday morning, the first of eight planned stoppages in Auckland's 650-strong NZ Bus fleet, and will start balloting drivers next week on a new agreement.
But the drivers have already rejected one negotiated deal, and their verdict on the new version will not be known until the ballot closes on October 5.
The rejected deal involved three pay rises between now and December next year, to lift the drivers' hourly rate from $18.75 to $20.
They would have received an immediate 40c pay rise backdated to July, to be followed by a further 40c next winter.
Although the company said earlier it had nothing left to give, the new deal involves a 45c increase now, and 30c in July. A final instalment of 50c to reach the $20 target will be paid in November next year, a month earlier than previously offered.