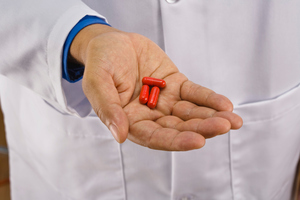 A pharmacist who was told to shut up and "wear the f***ing white coat" at a disciplinary meeting has been awarded $10,000 for unfair dismissal.
Simon Blue worked for Graamans Health Development Limited in a Dunedin mall when he was dismissed from his job following three disciplinary meetings.
But Mr Blue took the case to the Employment Relations Authority, saying he was unjustifiably dismissed.
In findings released today, ERA member Helen Doyle said that in November 2010 another pharmacist raised concerns that Mr Blue had arrived late for work and he played it down.
He had also been phoning another pharmacy where he used to work to get advice, rather than ringing his boss Adrian Graamans.
"Mr Graamans became quite dissatisfied with Mr Blue as an employee from a fairly early stage in the relationship and exasperated with Mr Blue on occasion."
At a disciplinary meeting in February to discuss Mr Blue's interaction with a customer Mr Graamans yelled and swore at Mr Blue, the ERA was told.
In the meeting he told Mr Blue to shut up and "to wear the f***ing white coat".
"He said that he became frustrated because Mr Blue kept interrupting him and denied responsibility."
Mr Blue was issued a warning, but Ms Doyle found that the meeting had not gone particularly well and the warning did not follow a fair process.
A meeting was later held between Mr Blue and Mr Graamans about Mr Graamans' concerns around professional dishonesty.
Mr Blue acknowledged some shortcomings and apologised for contacting another pharmacist.
Following the meeting he received a final written warning.
"After that Mr Blue said that he made an effort to be straightforward and truthful with Mr Graamans and not to fudge any matters."
But a few months later Mr Blue was called into a further disciplinary meeting about the renewal of his annual practising certificate.
Following that meeting he was fired, effective immediately.
Ms Doyle found that a fair and reasonable employer could not have concluded misconduct on the part of Mr Blue in all the circumstances at the time.
There was no misconduct that could justify dismissal, she found.
Mr Blue was unjustifiably dismissed and Ms Doyle ordered Graamans Health Development Limited to pay him $10,000 compensation.
- APNZ