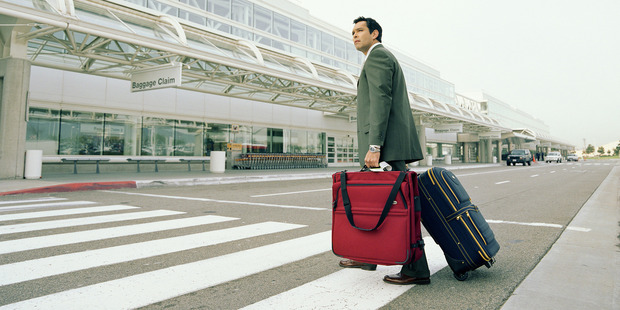 Corporate travellers are being warned to expect cost increases in New Zealand next year.
A study by business travel management company Carlson Wagonlit Travel has found most services in popular destinations such as Australia, China, and Singapore are also likely to become more expensive.
Click here to read the full travel price forecast report.
Kim Milne, country director for Carlson Wagonlit, said in the Asia-Pacific region New Zealand business travellers face increases of up to 4 per cent for airline tickets, up to 5 per cent for hotel rooms and up to 6 per cent for car rentals.
Asia-Pacific
Airfares
The emergence and rapid growth of the low-cost carrier market has created an interesting and dynamic air travel market, with pressure put on many of the legacy carriers, such as Qantas.
New Zealand had fared extremely well, with alliances and code-share agreements, in addition to strong marketing campaigns, ensuring the viability and success of airlines such as Air New Zealand.
However, New Zealand airfares would continue to rise in 2013, with domestic airfare prices set to grow about 3.8 per cent in 2013 and international business class fares set to rise approximately 2.8 per cent.
In Australia, vigorous competition between domestic carriers continues, prompting aggressive pricing.
That, combined with planned capacity increases, would keep a lid on fare growth next year.
However, these would be offset by a carbon tax implemented by the Australian Government in July this year.
Specific charges to recoup this cost vary by airline and market, but the analysis has found it is causing an increase of about 1 per cent in average ticket prices on domestic routes.
Hotel prices
Hotel prices are expected to rise modestly in 2013. However, results will vary widely by country with higher rates in New Zealand but lower rates in Indian and Chinese hotels.
Singapore's increases are expected to top 8 per cent next year. In Hong Kong, there has been a shift from 4-5 star properties to 3 star due to its proximity to China, and more travelling by the Chinese middle class.
Within New Zealand, hotel rates will rise around 5 per cent in Auckland and 4 per cent in Wellington.
Rental car prices
Increases of between 4 per cent and 7 per cent are expected in New Zealand and Australia, depending on car type.
The full Carlson Wagonlit report for other regions forecasts air fares in North America will increase by 2.8 per cent next year.
Carriers in the United States and Canada will continue to stay disciplined about controlling capacity to ensure demand outpaces supply, enabling them to raise prices.
Average daily hotel rates in North America are likely to rise by 3.2 per cent throughout next year.
Increases will vary by market, with the top business destinations able to command much higher prices. Car rental prices are forecast to fall by 1.1 per cent.
In Europe, the Middle East and Africa continued economic uncertainty will limit price increases.
Airfares in those regions will likely climb 2.5 per cent next year and average daily hotel rates will likely increase 1.3 per cent during 2013.
CWT is also forecasting slight gains in car rental rates, with an increase of 1.2 per cent in 2013.
In Europe, high-speed rail rates are likely to increase 4.3 per cent as trains continue to offer a competitive alternative to air travel in key markets. Notably, increases of up to 9 per cent are expected in premium-class cabins, where corporate travellers typically ride to access free wireless internet and other amenities.