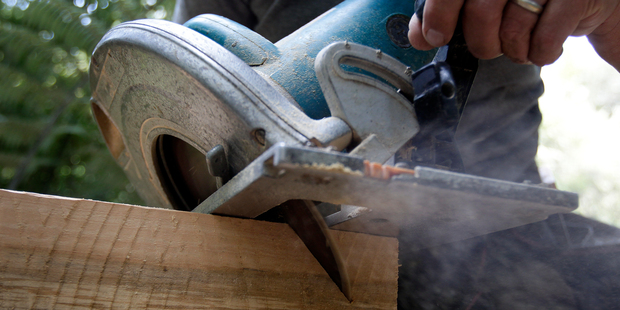 Strong demand for carpenters in Canterbury helped drive further growth in online job advertisements last month, according to a major employment website.
The number of new jobs advertised on seek.co.nz in August was 6.5 per cent higher in than the same month last year.
Seek's New Job Ad Index also showed month-on-month growth in new job ads in August, with a rise of 2.8 per cent from July.
New Zealand's employment market continued to firm up last month, with more jobs advertised than applications received, said Seek NZ general manager Janet Faulding.

The fastest moving jobs in New Zealand were in carpentry, with ads up 178 per cent on a quarterly basis.
"Trades and services roles in Canterbury, of course, continue to see rapid growth, which is bolstering the results shown in the region," Faulding said.
Growth in the New Job Ad Index was seen nationwide and there were 16,000 jobs currently listed on Seek, she said.
"This points to better opportunities across the board for Kiwis on the job hunt."
Wellington led the way in growth on a regional basis with a 4.4 per cent rise, followed by Auckland with 2.9 per cent and Canterbury with 2 per cent.
Seek's Employment Index (SEI), the ratio of new job ads placed to the number of applications received for those jobs, rose 4.9 per cent from July 2012.
Canterbury saw the biggest increase of 8.4 per cent. The SEI grew in Auckland by 6.6 per cent and in Wellington by 3.6 per cent.
Other fast moving jobs were marketing brand managers, IT security, community service managers, and mining engineers and maintenance.
Seek said it notched up more than 2.8 million visits from jobseekers in August.