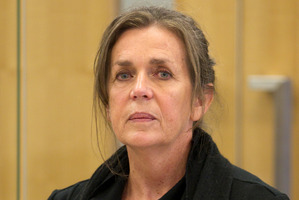 Jacqui Bradley's defence has finished presenting evidence in the Auckland District Court, calling just one witness to counter charges the former financial adviser fleeced around $15 million from investors.
Bradley's flatmate and former employee, Barbara Smith, concluded her evidence yesterday and the jury has retired until next week.
Smith worked for Mike and Jacqui Bradley from the 1980s until the couple's company, B'On Financial Services, folded in late 2009. Yesterday, Smith said suggestions Mike Bradley took a subordinate role to his wife after suffering a heart attack were untrue.
"I would say that's completely wrong," she said under questioning from Bradley's lawyer, Ron Mansfield.
Smith reiterated her earlier evidence that Mike Bradley managed the investment side of B'On while Jacqui oversaw the running of the office.
A Crown witness and former investor with the Bradleys, Warrick Underwood, told the court earlier this month that Bradley was "running the show" after her husband's illness.
Mike Bradley was also facing charges when he died last year, aged 63. His wife is now standing trial alone accused of running a Ponzi-type scheme. The Crown alleges instead of investing client funds legitimately, Bradley used the money for school fees, credit cards and other expenses.
The defence said this week that since Mike Bradley's death, some investors had changed the focus of their criticism towards Jacqui. Closing arguments will be heard on Monday.