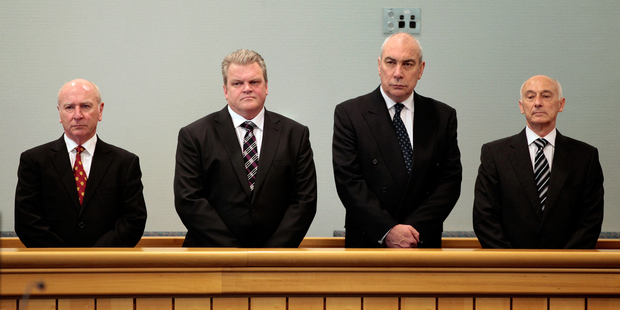 Convicted Bridgecorp director Peter Steigrad has come back from his European holiday early and resumed his home detention sentence.
A Department of Corrections spokesperson confirmed this afternoon that the offender was back in the country serving home detention.
Steigrad was on holiday in Europe for his daughter's wedding when his lawyer, Brian Keene QC, made a bid to reduce the director's sentence last week.
However, Justices Paul Heath, John Fogarty and Douglas White dismissed the appeal last Friday and said the offender must report for home detention by 2pm today - 10 days before the wedding is due to take place.
Rather than appear before a court today, Steigrad needed to be at his home detention address this afternoon for Probation Services to put on electronic bracelets, the Herald understands.
Steigrad was found guilty in April of making untrue statements in Bridgecorp's offer documents and in May was ordered to complete nine months of home detention, 200 hours of community work and pay $350,000 in reparations.
However, the terms of his sentence - including restrictions on travel - were suspended when he filed an appeal and the former director had been in living at his home in Sydney since July.
Steigrad, who stood trial with the now-jailed Bridgecorp directors Rod Petricevic and Rob Roest, was acquitted on four of the 10 Securities Act charges he faced and found guilty of the others.
Petricevic, Roest and Steigrad were directors of Bridgecorp when it collapsed in July 2007 owing 14,500 people around $490 million.