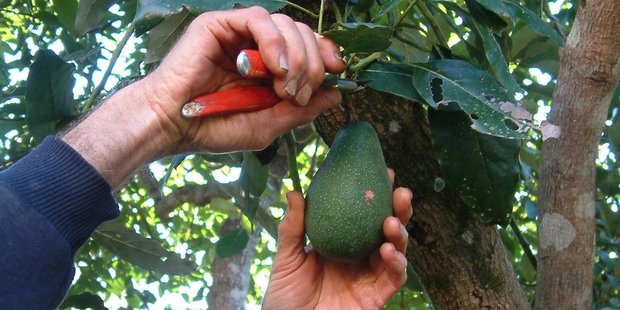 An avocado harvesting company has been fined $10,000 and ordered to pay reparation of $75,000 after an employee suffered major burns as a result of electric shocks from overhead power lines.
Tauranga District Court heard yesterday that the incident took place on October 14 last year when the victim was working for Avo-Plus Limited, which provides harvesting services to the avocado growing industry.
The man was using one of the company's 6.4 metre horticulture elevating working platforms (HEWPs) to pick avocados high in a tree when he received two electric shocks from 110kV overhead power lines.
He suffered electrical and flame burns to about half his body.
It was a "terrible accident" which served as a warning for all employers and their employees tasked with carrying out work close to overhead power lines, said Ministry of Business, Innovation and Employment spokesperson Ona de Rooy.
"There is simply no room for complacency," she said.
"It is every employee's right to return home safe and well to their loved ones at the end of the working day."
Avo-Plus was charged with breaching Section 6 of the Health and Safety in Employment Act 1992, which stated that every employer should take all practicable steps to ensure the safety of employees while at work.
The company should have identified an exclusion zone of trees under and near to the power lines, de Rooy said.
It also should have made sure its employees wore harnesses while operating the HEWPs and were supervised by a trained spotter to ensure they did not move within a four-metre limit of the power lines.
She said Avo-Plus needed to ensure employees received adequate instruction and information about how to safely undertake such tasks.
"Using the correct equipment for the job, and following to the letter the correct safety procedures could have prevented this unnecessary accident," said de Rooy.