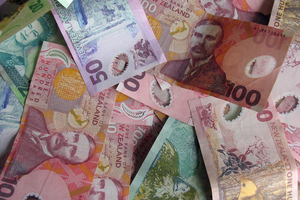 Trustee companies will need to delve much deeper into the running and management of KiwiSaver schemes to meet their obligations under new licensing rules, says a major market player.
From October 1, all trustees who oversee money on behalf of retail investors will need a full licence from the Financial Markets Authority. Trustees of KiwiSaver schemes must also be independent.
Bryan Connor, general manager at Guardian Trust, which oversees half the $12 billion invested into KiwiSaver, said the onus was now on trustees to undertake a proactive supervisory role.
"We have to be the gate at the top of the cliff," he said.
Connor said in the past trustees could accept the word of directors who signed quarterly certificates to say they were in compliance with the trust deed.
"Trustees will now have to look under the stones. In the past we could rely on the certificates from managers."
Connor said he believed the new responsibility would result in trustees regularly visiting the offices of fund managers to assess investment processes, the corporate governance of the company and whether the people managing the money were fit and proper.
"There will need to be lots of regular communication and meetings."
Trustees would also need to pay closer attention to complaints as they were often an indication of a problem, he said.
"In the past we haven't gone that deeply into the businesses."
Connor said the changes were designed to solve problems before they became systemic issues, but warned that they did not guarantee the investments were risk-free.
He doubted the changes would prevent situations such as the Huljich Wealth Management debacle, when the company's then chief executive Peter Huljich used his own money to top up investments, making the performance of its scheme appear better than it was.
"I don't think you could totally prevent anything. But we hope we would pick it up a lot quicker."
Trustees also came under fire during the collapse of the finance company sector for failing to protect the interests of investors. Guardian Trust was the trustee for Hanover Finance.
One investor group said it had yet to decide if it would pursue legal action against Guardian Trust. Fellow trustee company Perpetual Trust is facing legal action from the receivers of failed finance company Capital + Merchant.