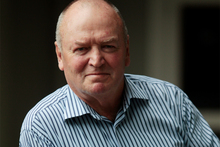 Sir Graham Henry will bring his leadership skills to the boardroom table through a new role as a director of a national recruitment operator.
The former All Black coach has joined the board of VNM Group, which is comprised of four firms including Momentum and Velocity Recruitment.
VNM Group managing director Bede Ashby said that while Henry did not have much of a background in business, his leadership skills were "without question".
"He's obviously a very accomplished leader," Ashby said.
"He understands personnel and management - albeit in a sporting sense but the same principles apply [in business]."
Ashby said he had interviewed Henry for a research paper and the rugby coach and former high school headmaster had impressed him at that time with his knowledge of management and succession planning.
By Christopher Adams

Email

Christopher