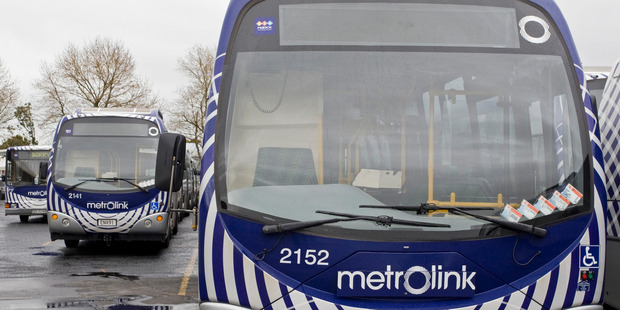 Auckland's bus services will be disrupted from Thursday by a "work to rule" campaign by up to 900 drivers in pursuit of a new pay deal.
The Tramways and First unions have given NZ Bus notice of the campaign, which will run from 4am on Thursday until it is cancelled.
Although they will ask their members to work strictly according to the company's rule book, as well as the road code and legislation governing maximum driving hours, the action is deemed by industrial law to be a strike for which three days' notice is required.
It will include drivers taking five minutes on "terminal duties" between each bus run, as well as their full meal breaks, which Auckland Tramways Union president Gary Froggatt said would inevitably cause some disruption.
He said the unions had served the notice after receiving no response from the company to an offer of further discussions towards a new collective employment agreement.
But company chief operations manager Shane McMahon said it had not heard from the unions since a stopwork meeting which disrupted all its services apart from school bus runs for five hours 11 days ago and it was "a little disappointed" by their move.
He said the company's focus before Thursday would be to try to organise services to ensure as little disruption as possible to passengers, using effort which could have otherwise been spent on reaching a settlement.
NZ Bus has offered rises amounting to 6.6 per cent on hourly wages in stages over 27 months, but the unions want higher rates for drivers filling in for sick colleagues, saying the company is paying below the industry standard.