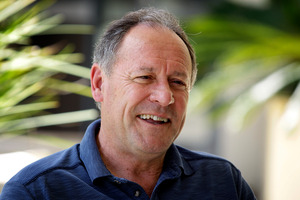 Former Commonwealth Bank boss New Zealander Sir Ralph Norris stands to earn A$9.6 million ($12.4 million) from his last five months at the bank.
Norris was paid A$4.2 million between July 1, 2011, and his retirement in November, according to the bank's annual report. He will receive a further A$5.4 million in share-based incentives in the next two years if CBA meets required customer satisfaction and performance targets.
In the 2011/12 financial year, Norris' pay package totalled A$8.6 million.
New CBA boss Ian Narev, also a Kiwi, was paid A$5.7 million in the 2011/12 financial year, well above the A$2.7 million he received in the previous year before being promoted to replace Norris. Just over A$4.1 million of Narev's latest pay package was in cash.
CBA's executives were paid a total of A$51.7 million in the 2011/12 financial year, $22 million of which was in cash.
The bank posted a record net profit of $7.1 billion in the same period.
"The delivery of this good performance has been the result of the hard work and dedication of our people," the bank said in its report.
"Our remuneration frameworks are designed to attract and retain key executive talent, recognise the individual contributions of our people, and motivate them to achieve strong performance aligned to our business strategy."
Norris was the target of outrage in 2010 when he earned A$20 million and the CBA raised mortgage interest rates on Melbourne Cup Day far in excess of Australian Reserve Bank's cash rate.
He was knighted in 2009 and the following year was honoured with an Outstanding Maori Business Leader award.
- AAP
Top executives' pay up 10 per cent but bonuses down
Base salaries for New Zealand's top executives have risen by nearly 10 per cent in the past year but bonuses and incentives have come down dramatically, according to a survey of more than 3500 bosses.
The median annual base salary for chief executives and managing directors rose by $28,311 to $315,000 this year, according to a survey by consultancy Strategic Pay.
But incentives and bonuses shrank by an average 58 per cent from last year, the survey showed. The average incentive and bonus package fell from $157,557 to $65,664 this year.
With base salaries and variable payments combined, the median total pay level rose by 2.3 per cent in 2012 to $338,500, up from $330,725 last year.
It was no big surprise that executive pay had gone up, said Strategic Pay managing director John McGill. There were limited choices available to big New Zealand companies competing in a global market for the best candidates.
The drop in incentives and bonuses was a result of unprecedented scrutiny of executive pay and performance since the Global Financial Crisis, McGill said.
He thought it would not be long before regulation of top executive pay was introduced in New Zealand.
Strategic Pay's survey drew on pay data for 3674 executives from 682 organisations. Of these bosses, 58 per cent were from the private sector and the rest from the public sector.
The Herald's annual pay survey of the country's 50 largest listed companies found in May that average executive pay fell by 0.4 per cent between 2010 and 2011 to $1,507,996.
- Staff reporters