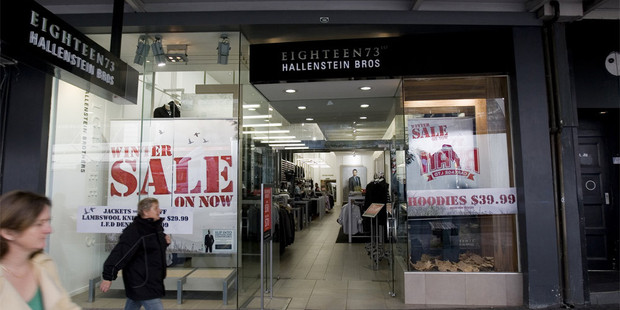 Clothing retailer Hallenstein Glasson says it expects to report a 13 per cent lift in its net profit for the 2011-12 financial year.
The company said its net profit for the year to August 1 was likely to be in a range of $20.4 million to $20.8m, up from $18.3m last year.
Underlying earnings from trading are forecast to be up by about 20 per cent on the prior year, the company said.
"Notwithstanding an exceptionally challenging retail environment, all brands have shown positive same-store growth and grown market share," chief executive Graeme Popplewell said.
"Gross margin on sales improved and market anomalies as a result of the Christchurch earthquakes are now behind us," he said in a statement.
Included in pre tax earnings were insurance proceeds relating to the Christchurch earthquake of $1.9m, up from $2.97m last year.
The company's full year result is due on September 26.
Shares in Hallenstein Glasson last traded at $4.39.
- APNZ