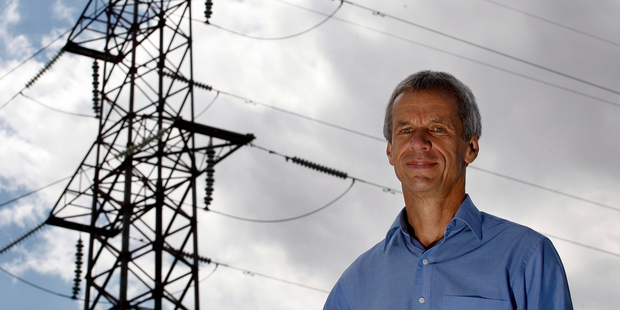 Transpower is to pay the Government a final dividend of $205 million, making $315 million for the full 2011/12 year.
The company, which owns and runs the national grid, yesterday reported a net profit after tax of $85 million, up from $79 million the year before.
Its preferred measure of net profit, which excludes the effects of marking to market financial instruments it has in place to manage exchange rate and interest rate risks, rose to $167 million from $126 million in 2010/11.
This year's bumper dividend reflects a move to a more highly geared balance sheet.
Transpower raised an additional $1.1 billion in debt over the past year, mainly in the United States and Canada, lifting term debt to $2.4 billion, against total assets of $4.9 billion.
Going forward its dividend policy will be to pay out between 65 and 75 per cent of cashflow left after allowing for maintenance capital expenditure and subject to keeping free cashflow above 2.8 times interest costs.
In the latest year it spent $915 million in capex on major upgrades to the grid but the bulk of that work is now behind it and capex is expected to drop back to around $400 million a year from 2014/15.
As the major upgrades move into the regulated asset base on which it is allowed to earn a set return, Transpower's transmission revenue is set to climb, from around $630 million this year to nearly $1 billion in three years.
But it says that will only increase its share of the typical householder's power bill from around 8 per cent now to less than 10 per cent.
"The big build has happened," chief executive Patrick Strange said. "We have put the extra capacity in.
"Going forward it is all about capex efficiency and making sure we don't overbuild or underbuild."
The next big challenge would be on the demand side, he said.
"The value to us is, when we have something go wrong, how much load can we shed in a hurry so we can hold the grid together?
"We have got a $12 million programme pushing the demand side in Auckland.
"I have quite great hopes for that and it will certainly help us push that $400 million [of projected annual capex] down towards $300 million."