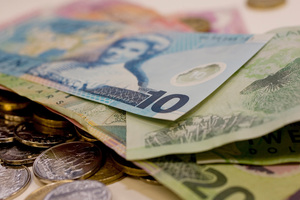 An inaugural government-backed financial education week being launched next month will include one hour of free financial advice but advisers won't be able to personalise the advice because it would breach new regulations.
Around 50 financial advisers, who are members of the Institute of Financial Advisers (IFA), have signed up to give pro bono advice as part of Money Week, which runs from September 2 to September 8.
The week is being co-ordinated by the Commission for Financial Literacy and Retirement Income - a crown entity which helps provide financial education and review New Zealand's retirement income policy.
Under new code of conduct guidelines personalised advice has to be backed up with a written plan and documentation proving why a particular investment is suited to that person.
IFA president Nigel Taite said it was stuck between what the commission wanted and ensuring its advisers were not breaking the rules overseen by the Financial Markets Authority.
"The Retirement Commission is obviously encouraging people to get advice but we have pointed out there are significant liabilities and risks to giving any advice."
Taite said any personal advice had to be written down in a plan whereas general advice could be given verbally as it was considered to be class advice.
"So we are not providing specific individual advice."
He said general advice could still match up with a person's individual circumstances.
"But we can't get into recommending A, B or C investment."
Retirement Commissioner Diana Crossan said the free advice was more about making financial information available rather than individual financial advice.
People wanting to talk to an adviser for free during Money Week can call the IFA on 0800 404 422.
For more information on Money Week go to www.moneyweek.org.nz.