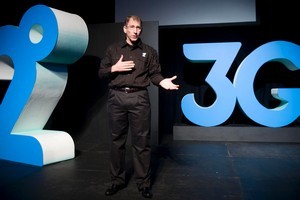 Mobile phone company 2degrees said this morning it had reached 1 million customers after three years in the market.
Chief executive Eric Hertz said a third of 2degrees' customers had brought their Vodafone or Telecom number to the network.
"Kiwis have become increasingly attached to their mobile phone and are savvy when it comes to value, service and easy-to-understand products," Hertz said in a statement.
"Seeing three players compete to win - and keep - customers is a fantastic outcome for all mobile users," he said.
The company launched nationwide 2G services to the prepay market in August 2009, acquiring 206,000 customers within six months. By March 2011 it had grown to over 580,000.
Hertz said the company now serves the business market, is one of the approved providers to government, operates with 35 stores and has more than 700 staff.
- APNZ