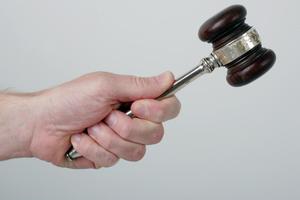 Corporate recovery specialist Rod Pardington has won a legal battle that was trying to put an end to a 17-year-long statutory management he is undertaking.
The chartered accountant, who works for Deloitte, yesterday got proceedings against him thrown out of the High Court at Auckland.
The civil action against Pardington was brought in chief by Garry and Wendy Crawford, who were involved in the development of the Peninsula Club retirement village in Whangaparaoa.
In 1994, companies the Crawfords directed sold off property in the village but retained "buy-back" rights over 78 of the units in the complex.
This obliged the companies to purchase units from departing residents which could be sold again for a profit.
However, after an alleged "crisis" at the village and concerns that residents' positions were not secured, Pardington was appointed as statutory manager, following a recommendation by the Securities Commission. More than 17 years later, the Crawfords and two other parties filed proceedings against Pardington claiming he had breached his statutory duties.
Justice Judith Potter struck out the claim yesterday.