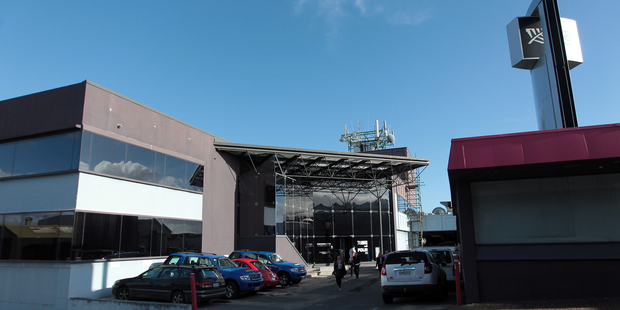 Mediaworks' $11 million TV3, C4 and Four premises are in the way of Auckland's planned $2.8 billion Central Rail Link and the multimedia organisation is pondering where it will go.
Rachel Lorimer, MediaWorks' publicity manager for TV3 and Four, said a letter had been received from Auckland Transport saying the Eden Terrace property had been identified as one that would be directly affected and may require purchase.
"We're still waiting for more details to unfold and it's very early yet. Obviously, we're watching with interest," she said.
QV showed the 5052sq m $8.8 million building on its 2140sq m $2.2 million site is owned by TVWorks.
The building straddles a steep site off New North Rd near where it meets Mt Eden Rd where Auckland Transport has indicated it will build its Newton Station, 42m below ground level.
This will provide major benefits, unlocking the existing rail network by allowing more direct centre access, enabling cross-city travel without changing trains and providing a Britomart to Eden Terrace line, it says.
If the Eden Terrace premises are needed for the link, that will be Auckland Transport's largest owner/occupier purchase, a deal said by some close to it, to be worth around $20 million.
But Auckland Transport is refusing to say precisely which properties are being selected because it says its negotiations are only at early stages. Letters have been sent and meetings are being held with many property owners to keep them fully informed.
QV showed the freehold Eden Terrace property was purchased in 2002 from Goldcorp Prop-Metherel for just $3 million. The broadcaster owns the building and is not a tenant, giving it an even greater stake in the property's future use.
Some staff at the broadcast headquarters said they heard cheering from the newsroom when the new rail route was announced.
Many hate working in what they regard as outdated premises compared to TVNZ in its far grander inner-city premises on Nelson St.