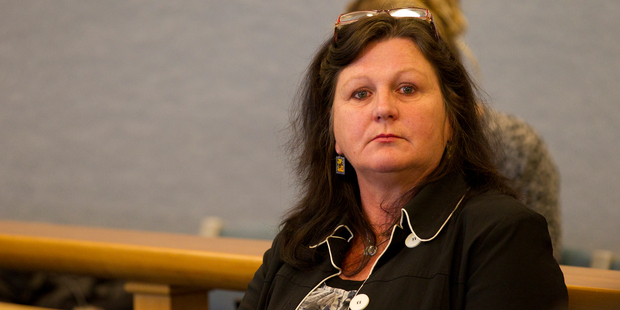 National Finance did not hold board meetings in the lead-up to the release of its allegedly misleading prospectus, says the company's former accountant.
The trial of former National Finance director Carol Braithwaite continued in the High Court at Auckland yesterday with Crown witnesses giving evidence.
Braithwaite has pleaded not guilty to a charge of making untrue statements in a 2005 company prospectus.
According to the Crown, there are 10 material untruths in the document, something Braithwaite now accepts.
However she is defending the charge on the basis that she believed at the time the prospectus was correct.
The charge, laid by the Financial Markets Authority, carries a maximum penalty of five years in prison or fines of up to $300,000.
National Finance offered loans to people purchasing cars and to car dealerships.
It went into receivership in May 2006 owing investors approximately $21 million. Some investors have recovered 49c in the dollar.
The Crown argues Braithwaite abdicated her responsibilities as a National Finance director and did not do her job properly.
Yesterday afternoon, the jury heard from convicted company accountant John Gray, who said he took minutes at board meetings in 2004 after joining the firm.
However, these meetings soon "petered out" and Gray said he did not recall any happening before the release of the company's 2005 prospectus.
While Gray said he would see Braithwaite "occasionally" at National Finance's New Lynn offices in 2004, he had limited interactions with her and said she did not question him about the company's finances in those instances.
Gray pleaded guilty to theft and false accounting charges in 2010 and was sentenced to nine months' home detention as a result of his conduct at the company.
Earlier yesterday, National Finance's former office manager Trent Walton gave evidence for the Crown and said he had very little contact with Braithwaite during his 11 months with the company in 2005 and early2006.
"I never thought Carol took much interest in the business really," he told the court.
Walton raised concerns in September and November of 2005 with National's managing director, Trevor Ludlow, over the number of problem loans he believed the company's consumer arm had.
When examining the 3500-odd loans National Finance had extended to people buying cars, Walton believed there were problems with about 40 per cent of them which could lead to them not being paid back in full.
"I just felt that the amount of arrears in the book compared to a total book was far too much for a small company and I knew the problems that would arise with liquidity if the loans weren't paid," he said.
Ludlow is serving a sentence of six years and four months after being convicted on charges laid by the Serious Fraud Office and the Financial Markets Authority.
He was found guilty last July of defrauding investors of a sum estimated at $3.5 million.
He and Braithwaite are former partners and once shared a $1.5 million Devonport property and in 2009 Ludlow blamed the stress of the business' failure for the pair's break-up.
Both are banned from being company directors until next April.