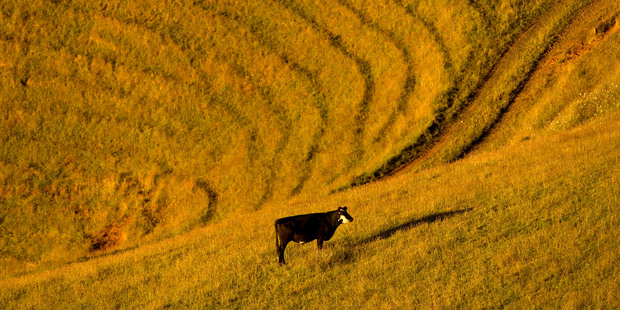 Farm sales have eased in June but overall sales are nearly 50 per cent higher this year than in the year ended June 201, according to figures out today.
Data from the Real Estate Institute of NZ (REINZ) showed there were 406 farm sales in the three months ended June 2012.
That is 13 more farm sales than for the same period last year but 61 less than in the three months to May 2012, when 467 sales were recorded.
On a seasonally adjusted basis, the number of sales fell by 6.8 per cent month on month.
One of the most notable figures from REINZ was the jump in overall sales year on year.
Overall, there were 1,413 farms sold in the year to June 2012, which is 47.2 per cent more than in the year to June 2011.
Despite the onset of winter and the continuing volatility in commodity prices, demand for farms has remained strong, said REINZ Rural Market Spokesman Brian Peacocke.
"We are seeing continued strength in the finishing and grazing sectors, with continuing solid enquiry for good quality dairy farms, with some late in the season settlements."
Rural prices appear to have risen, according to the results.
The median price per hectare for all farms sold in the three months to June 2012 was $17,565, a 12.8 per cent increase on the $15,568 recorded for three months ended June 2011.
That amounts to an increase of 3.1 per cent on the $17,031 recorded for the three months to May 2012.
Of 14 regions, nine recorded increases in sales for the three months ended June 2012 compared to the three months ended June 2011.
Wellington recorded the largest increase in sales (up 11 sales), followed by Bay of Plenty (up 10 sales) and Nelson (up 8 sales).
Those that recorded fewer sales included Southland (down 12), Otago (down 11), and Waikato (down six).
Compared to the three months ended May 2012, only Hawkes Bay, Northland and Wellington recorded increases in sales.
There were 14 dairy farms sold in the month, at an average sale value of $29,369 per hectare and average farm size of 109.6 hectares.
Grazing properties accounted for the largest number of sales with 50.5 per cent share of all sales over the three months.