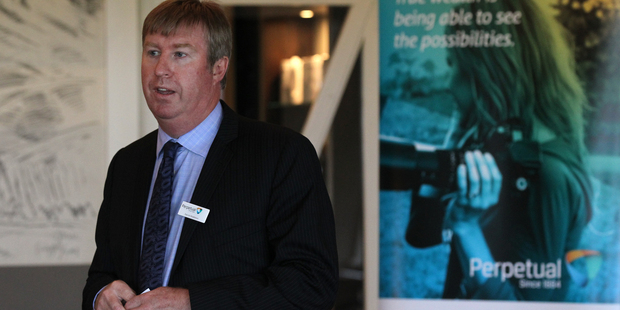 Pyne Gould Corp subsidiary Perpetual Trust said it had placed its Mortgage Fund into moratorium for the period from July 5 to August 31.
Perpetual chief executive Patrick Middleton said the moratorium was a result of a recent surge of applications for redemptions.
"Following recent adverse publicity, Perpetual received applications for the redemption of 6.1m units ($6.1m)," he said in a statement.
As a result of court orders sought by the Fund's statutory supervisor, Trustees Executors, and not opposed by its trustee, Perpetual, the Fund's ability to make payments was restrained, he said.
Perpetual determined, in accordance with the Fund's Trust Deed, that it was likely that payments for requested redemptions were unable to be made.
"Accordingly, having regard to the best interests of the unit holders in the Fund as a group, Perpetual has determined to declare a moratorium on payments in respect of that Fund," Middleton said.
While the moratorium is in place, the Fund would not be able to accept new investments, nor pay withdrawals or distributions to unit holders.
However, this does not necessarily mean that the Fund will close, or that the value of units will be affected, Middleton said.
The Fund will continue to accrue and collect interest together with the repayment of principal from borrowers as this falls due.
During the moratorium, Middleton said Perpetual would continue to work with the Fund's statutory supervisor, Trustees Executors and the Financial Markets Authority (FMA) on achieving the best outcome for the Fund's unit holders.
Perpetual wrote to investors in the Perpetual Cash Management Fund and the Perpetual Mortgage Fund on Saturday informing them of the FMA's engagement and telling them to consider whether they wanted to retain their investment in the funds.
The FMA said last week that it had been in talks with Perpetual since April after concerns were raised by Trustees Executors over a large loan to a related party.
The cash fund lent $28 million, almost half of its money, to Torchlight Fund No 1 LP - a fund set up by Pyne Gould for sophisticated investors. It invests in a range of assets including non-distressed and distressed real estate.