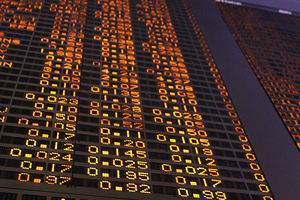 Business and consumer confidence surveys will feature on the business agenda this week.
The Institute of Economic Research's quarterly survey of business opinion is due tomorrow, followed by the ANZ-Roy Morgan survey of consumer confidence on Thursday.
The Bank of New Zealand-BusinessNZ performance of manufacturing index for June is also due on Thursday.
The quarterly survey, one of the country's leading economic indicators, provides insights into how firms are responding to economic events.
In its March 2012 report, the institute said economic activity went sideways, suggesting a gradual and patchy economic recovery. The pace of recovery was modest and had not accelerated in the past nine months.
Since then, Statistics New Zealand has released data showing that economic growth went ahead by 1.1 per cent in the March quarter, about double market expectations, with manufacturing and agriculture featuring strongly.
The last ANZ-Roy Morgan consumer confidence survey, released in mid-June, showed consumer confidence had eased.
Thursday also sees the release of ANZ's Truckometer, which aims to provide an insight into likely growth trends by measuring truck traffic.
The last Truckometer report showed traffic volumes rose 3.3 per cent in May as warmer weather and late-season dairy production lifted demand.
Statistics NZ will release electronic card transaction data for June tomorrow. Its accommodation survey is due on Wednesday, followed by the food price index on Thursday.
Homeowners will be looking to Real Estate Institute house price data for June for confirmation that house prices are once again on the move.
Thursday's index is a monthly survey providing an early indicator of levels of activity in the manufacturing sector. The index for May stood at 55.7, up 7.5 points from April and a return to levels of activity seen in February and March.
ASB economist Christina Leung said the week's data will provide a guide for market watchers.
"They will provide pretty useful indicators as for how growth will track in the coming months," Leung said.
"Growth has been recovering, which is quite encouraging, however we expect that growth over the coming months will be at a much more modest pace than we saw for the first quarter."
Internationally, minutes from the US Federal open market committee meeting are due out next week, which analysts will dissect for clues as to whether another quantitative easing is on the cards.
At the week's end, all eyes will be on China when it releases second quarter GDP, retail sales and industrial production data.
A Reuters poll on Thursday showed economists expect the data to show China's economy expanded in the second quarter by 7.6 per cent from a year earlier, its weakest performance since the 2008-09 global financial crisis.
That would be down from 8.1 per cent in the first quarter for the sixth straight quarter of slowing growth, and just above Beijing's 2012 growth target of 7.5 per cent.
- APNZ