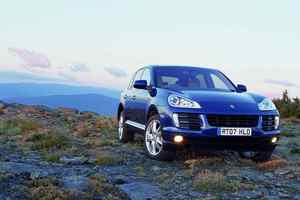 Volkswagen agreed to buy the 50.1 per cent stake in Porsche's automotive business that it doesn't already own for €4.46 billion ($6.96 billion), ending a seven-year takeover saga that divided two of Germany's most powerful families.
VW was able to proceed with the transaction after reaching an agreement with German tax authorities, it said.
The cash deal is based on an equity value of €3.88 billion and also includes what Porsche would have received in dividend payments and half of the forecast synergies from the combination.
The agreement means Wolfsburg-based Volkswagen can now fully fold the Porsche business into its stable of brands, which range from Audi sedans to Ducati motorbikes.
The two companies agreed to combine in 2009 after Stuttgart-based Porsche racked up more than €10 billion of debt in an unsuccessful attempt to take over Europe's largest carmaker.
"We can now co-operate even more closely and jointly leverage new growth opportunities in the high-margin premium segment," VW chief executive Martin Winterkorn said.
"Combining their operating business will make Volkswagen and Porsche even stronger - both financially and strategically," he said.
- Bloomberg