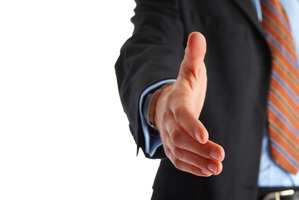 Buddle Findlay has promoted two new senior associates, both based in the Wellington office. Matthew Farrington and Lara Wood are members of our corporate and commercial, and banking and finance teams.
SenateSHJ has appointed Kimberley Pickworth and Emma Field as consultants in their Auckland office.
Amnesty International welcomes Grant Bayldon as the new executive director.
Mike Simm has been appointed chair of the board of Competenz.
Plus4 Insurance Solutions has announced that Auckland financial adviser Rod Mudgway has joined the group.
Communication Gurus has strengthened its team with its newest appointments. Jane Wellington takes up the role of PR manager, and Siobhan Belling is the new marketing assistant.
JOOB has announced the appointment of Ben Hanna to the role of vice president.
For a free inclusion send appointment notices to careers@nzherald.co.nz