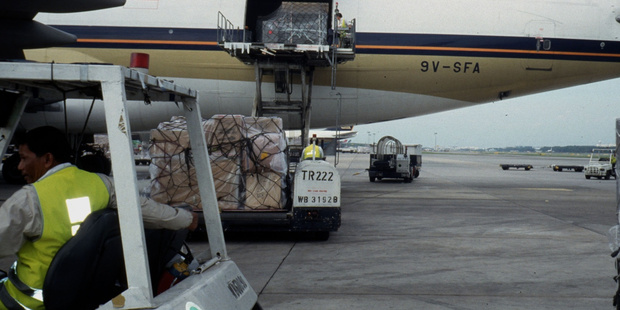 The High Court has ordered Japan Airlines (JAL) to pay a $2.3m penalty for price-fixing breaches of the Commerce Act, the Commerce Commission said.
JAL has admitted liability in the commission's air cargo price fixing case for agreeing fuel and security surcharges in Europe, the United States and Asia for cargo flown to New Zealand, the commission said in a statement.
JAL also admitted liability for cargo flown from New Zealand to Asia.
The penalty, which had been recommended to the court by both the commission and JAL as part of a pre-trial settlement, was imposed today by the High Court in Auckland.
The penalty included a 35 per cent discount to recognise JAL's admissions and ongoing cooperation with the Commission's investigation. JAL also agreed to pay costs.
JAL was one of 13 airlines the commission filed proceedings against in December 2008, alleging that the airlines colluded to impose fuel and security surcharges for air cargo shipments into and out of New Zealand.
The conduct was alleged to have occurred over a period of more than six years.
JAL is the fourth airline to settle with the commission in the case, following settlements with British Airways, Cargolux International Airlines and Qantas.
The JAL penalty brings the amount obtained by the commission in settlements to $16.4m.
The commission's case against the defending airlines is scheduled to continue in the High Court in Auckland in March 2013, following a first-stage hearing that was held in August 2011.
The defending airlines are Air New Zealand, Cathay Pacific Airways, Emirates, Korean Air Lines Co, Malaysian Airlines System, Singapore Airlines Cargo, Singapore Airlines and Thai Airways International.
In April 2011 the commission discontinued its proceedings against PT Garuda Indonesia, United Airlines Incorporated and six Air New Zealand executives.
- APNZ