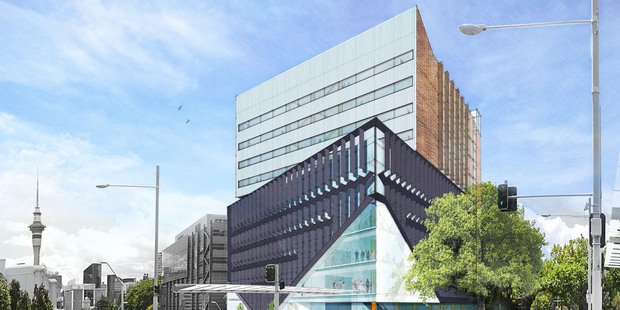 The University of Auckland's science faculty is to get a $200 million upgrade.
Vice-Chancellor Professor Stuart McCutcheon said that as part of the $1 billion-plus 10-year campus renewal plan, buildings on the corner of Symonds and Wellesley Sts would be revamped.
That five-year project would be on the same scale as construction of the business school's Owen G. Glenn Building and the upgrade of the faculty of medical and health science's Grafton campus opposite Auckland City Hospital, he said.
The south podium of Building 301 or the chemistry building will be demolished and replaced with a new 11-level 23,500sq m structure with a basement. Much of the adjacent tower building will also be refurbished, giving a total of almost 38,000sq m of new or upgraded floor area.
Tenders have not yet been awarded for the construction contract for the job designed by Architectus. Construction is due to start next year and finish by 2017.
Thinking big
Auckland University building upgrade:
* Grafton campus faculty of medical and health sciences: $240m
* Planned science faculty upgrade: $200m
* Maths & physics building: $60m
* 468-room university hall: $51m
* Arts faculty building upgrade: $20m