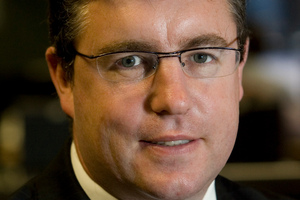 New Zealand business confidence remained positive in June, even as confidence fell across all five of the main sub-sectors, with firms becoming more cautious in the winter months.
A net 13 per cent of survey respondents expect better times for the economy in the year ahead, down from 27 per cent in May, while a net 21 per cent of firms predict their own activity will improve, down 14 per cent to 20 per cent.
"The good news is that confidence is still positive and it's natural to feel a little more cautious heading into winter," Cameron Bagrie, chief economist, said in a statement. "The bad news is that stripping out the mild seasonal pattern shows confidence is still down, and has been heading that way since March."
That pattern was evident across the board with profit expectations down 10 per cent to 5 per cent, investment intentions eased back 4 per cent to 8 per cent and export intentions remaining weak, falling 1 per cent to 13 per cent.
A net 3 per cent of firms expected to hire more staff, down 8 per cent from May.
Agriculture came in last place across the confidence survey, while construction took pole position across all five indexes.
Residential investment intentions remained elevated at a net 29 per cent, despite easing back from 58 per cent last month. Commercial construction dropped back 8 percentage points to 17 per cent.
"This is an unsurprising mix given the global economy's challenges," Bagrie said, although housing intentions were at odds with New Zealand's rising current account deficit and high foreign debt levels.
New Zealand's gross domestic product expanded at 1.1 per cent in the first quarter, twice the pace economists had predicted, according to government figures. The current account deficit widened to $2.8 billion in the three months ended March 31.