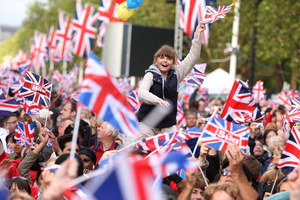 Britain's levy on departing passengers is starting to bite and hit numbers arriving in New Zealand.
The Queen's Diamond Jubilee and next month's London Olympics have also been blamed for the 19 per cent decline in visitors from Britain last month compared with May 2011.
Britain pushed up its Air Passenger Duty to £92 a passenger in April.
The increase means a family of four will have to pay close to $800 to leave the UK and fly to longhaul destinations such as New Zealand.
"If you're in a tough economic environment and considering a family holiday it will add considerable cost," an Auckland Airport spokesman said.
Visitors from Britain fell from 6833 to 5527 and the 12-month rolling total dropped 1.7 per cent from 189,557 to 186,283.
Auckland Airport's figures for May show total international passenger volumes, excluding transits, fell 2.9 per cent to 500,064 from a year earlier.
Chinese arrivals jumped 44.4 per cent to 12,443.
China was New Zealand's second-largest inbound market behind Australia for the third month in a row with almost 4500 more arrivals than the third-placed United States.
There was strong domestic growth across the whole group, with 25 per cent-owned Queenstown Airport rising 13.6 per cent to 59,567.
Auckland Airport has stakes in Queensland's Cairns and Mackay airports.
Cairns reported a 5.4 per cent increase to 259,245 domestic passengers.
Mackay climbed 18.9 per cent to 96,164.