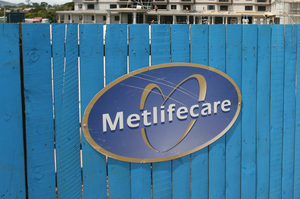 Last-minute changes were being discussed yesterday to the much-debated $216 million Metlifecare deal, to be voted on this morning.
Institutional investors said an announcement was expected from the NZX-listed company and that could involve yet another series of changes to the proposal.
Without alterations, the deal could be defeated in its current form, they said.
The new, third deal is understood to involve the retirement village owner and operator paying less for the businesses it is merging with.
Metlifecare wants to buy Vision Senior Living, 68 per cent owned by Goldman Sachs, and Private Life Care, owned by Retirement Villages Group, which has 50.1 per cent of Metlifecare.
Fund managers were uncertain if the changes would be tabled and whether disgruntled investors would be pleased with the result.
"There's some proposals in and a scenario where you will see shareholder support [for] it but I can't tell you if we will get that scenario," one fund manager said.
Metlifecare managing director and chief executive Alan Edwards could not say if or when a stock exchange announcement was due.
"There's still people meeting. Nothing has been agreed to," he said.
But independent Metlifecare directors Brent Harman and John Loughlin have encouraged shareholders to agree, saying the deal will be good for the business.
The three businesses are scheduled to be trading as one by July or August, with settlement of the proposal due on July 2. Metlifecare closed unchanged yesterday at $2.16.