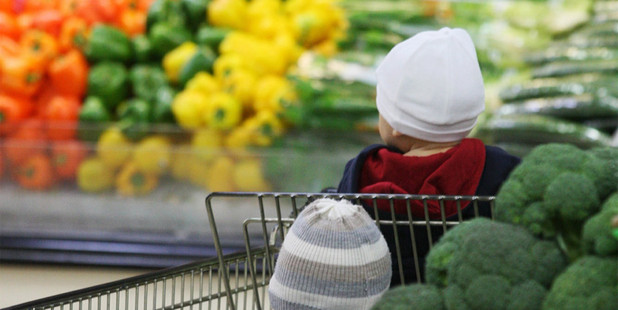 New Zealand's food prices rose last month as the cost of produce increased in the lead-up to the winter months.
The food price index rose 0.3 per cent, its second monthly increase this year, Statistics New Zealand said.
Produce reported the biggest increase, up 3.2 per cent as the price of tomatoes jumped 58 per cent and broccoli prices rose 17 per cent.
The price of non-alcoholic beverages rose 2.2 per cent and restaurant meals and ready-to-eat food increased 0.7 per cent.
Food prices fell 0.2 per cent in the year ended May 31, the first annual decline since July 2010.
The data comes after the Reserve Bank held the official cash rate at 2.5 per cent, saying inflation will probably be at the bottom of its target 1 per cent to 3 per cent band in the June quarter before rising to the mid-point from next year.
New Zealand's inflation has been constrained by a resiliently high New Zealand that's kept a lid on import prices, including foreign fruit and vegetables.
Today's figures showed the price of meat, poultry and fish fell 1.5 per cent in May, while cheaper milk helped push down the price of grocery food 0.5 per cent.