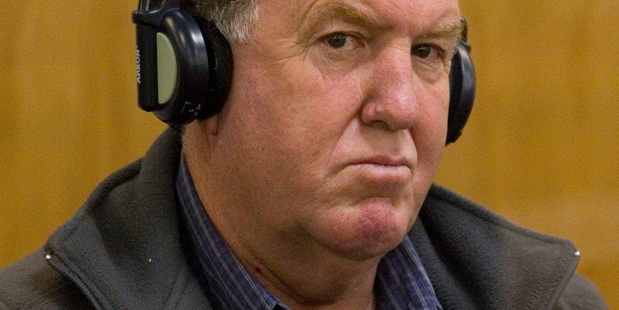 Jailed National Finance director Trevor Ludlow, who complained about the "horrible environment" in Mt Eden prison, has been moved.
Ludlow is serving a sentence of six years and four months in jail after being convicted of charges laid by the Serious Fraud Office and the Financial Markets Authority (FMA).
He was found guilty last July of defrauding investors of an estimated $3.5 million.
Ludlow then pleaded guilty to a separate set of charges for misleading investors and during his arraignment, he complained in court about the conditions in Mt Eden prison.
"There is nothing to do in Mt Eden ... it's a horrible environment," he said.
At the time, Ludlow wanted to change his accommodation so he could take a business course from the Open Polytechnic.
And his wish has been granted, according to fellow National Finance director Anthony Banbrook, who revealed in court this week that his former associate was being held in Spring Hill prison.
This Waikato facility was opened in 2007 and is "purpose-built to meet the rehabilitative needs of prisoners".
According to the Department of Corrections' website, Spring Hill offers prisoners a number of educational opportunities, as well as "computer and hobby classes".
Banbrook and another National Finance director, Carol Braithwaite, have pleaded not guilty to a single charge laid by the FMA, which carries a maximum penalty of five years' imprisonment or fines of up to $300,000.
Their case is due to go to trial next month, but Banbrook made a bid in the High Court at Auckland on Tuesday to halt the proceedings because of "unreasonable" delays.
Banbrook said it had been about seven years since the alleged offending and to mount a defence he would be required to recall specific details from directors' meetings in 2005.
"I can't remember what I said to an associate seven years ago," he said.
The accused also told the court that minutes of National Finance directors' meetings, detailing the discussions that were had, were lost after being given to receivers.
Furthermore a liquidator who would have acted as a expert witness for the defence had since died, Banbrook said.
Other witnesses had moved overseas or were unavailable, he said.
Crown lawyer John Dixon opposed the application and claimed the lost records did not exist and that the accused could have arranged someone else to act as an expert witness for the defence. Justice Rebecca Ellis reserved her decision on the bid.
National Finance went into receivership in 2006, owing investors $21 million. Some investors have recovered 49c in the dollar.