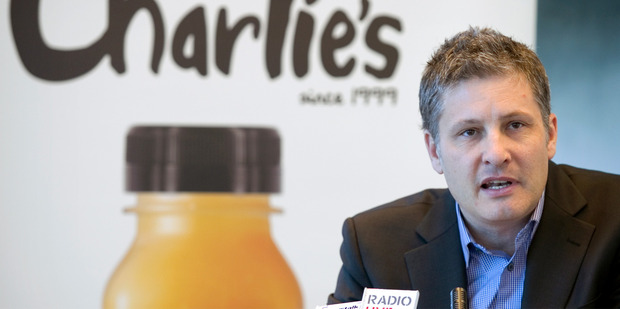 Stefan Lepionka, who co-founded Charlie's juice company, is stepping down as chief executive to take the "spirit of entrepreneurship" to other Kiwi businesses.
From July 31, Lepionka will remain only as a board member with Charlie's, leaving him free to move into governance and mentoring roles elsewhere.
"The spirit of entrepreneurship is in my blood and it's an attitude to business I am also keen to take to boardrooms in the wider commercial sector," he said.
"I have also very much enjoyed my recent mentoring roles through ASB Bank and would like to extend that in to opportunities where I can get involved at a directional level with New Zealand entrepreneurs."
Lepionka co-founded Charlie's with Marc Ellis and Simon Neal in 1999. The company expanded in 2007 with the acquisition of the Phoenix Organic drinks company and was bought last year by a subsidiary of Japanese Brewer Asahi.
David Beguely, chairman of Charlie's, said Lepionka's knowledge and understanding of the beverage industry was unparalleled in New Zealand.
Charlie's is now looking for a new chief executive.