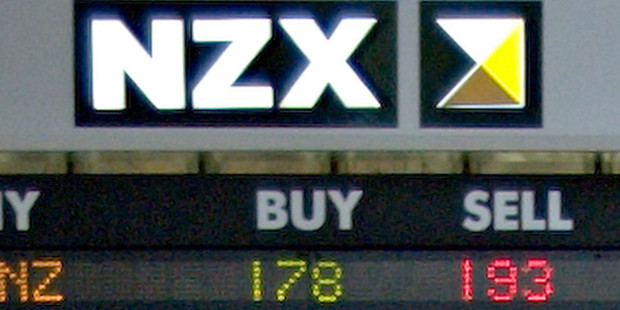 The New Zealand share market's NZX50 index dropped by 0.8 per cent after a US jobs report for May sent jitters around global financial markets on Friday.
The US data showed that only 69,000 US jobs were created in May - about half what the market had expected.
That was enough to send Wall Street stocks into a spin, with the Dow Jones index dropping by 275 points on Friday. While New Zealand marked the Queen's birthday on Monday, the Dow levelled out to close 17 points down at 12,101.46.
In Australia, the All Ordinaries index lost 83.5 points, or 2 per cent, to end Monday's session at 4033.4
By late morning, NZX50 index was down by 28 points at 3424, led by the market's biggest stock, Fletcher Building, which dropped below $6.00 a share for the first time since January.
"It wasn't a bad performance compared to what has happened in the rest of the world over the last couple of days," Rob Mercer, head of research at Forsyth Barr, said.
"It's holding up reasonably well," he said.
Fletcher Building was at $5.93, down 9c from Friday's close.
Mercer said Australia was a big issue for the company.
"Fletcher Building in Australia has niche building businesses that are not really driven by the broader weakness in the building market, but it nevertheless gets caught up by the sentiment surrounding that," Mercer said.
Investors will get some insight into the state of the Australian economy at 4.30 pm when the
Reserve Bank of Australia releases its decision on interest rates.
Market opinion is divided as to whether the bank will keep its rate unchanged at 3.75 per cent or will cut it 25 basis points. At the fringe, some suggest a 50 basis point rate cut is on the cards.
Elsewhere in the financial markets, gold prices fell on Monday after the poor US jobs data, while German and US benchmark 10-year bonds hovered at record lows
- APNZ